If your goal is healthy, beautiful skin then the low dose approach is usually best. We select customised professional treatments that are gentle on the skin and that are designed to achieve a constant, more dramatic outcome. To optimise results, professional treatments must be supported with a customised skin maintenance program. A combination of products containing UV protection, Vitamins, AHA's and peptides, essential to maintaining skin health and to treat specific skin conditions.
Customised Layered Peels
$125.00
Classic Facials using luxurious skincare best suited for your skins needs. Our cosmeceutical skincare works on a cellular level to target your skin concerns while you also get to relax and rejuvenate your mind and body.
Express Facial
  30mins | $55.00
Perfect for those with a busy lifestyle this express treatment includes a deep cleanse, exfoliation and a mask with steam treatment selected to suit the needs of the skin. Keeps skin looking healthy and radiant. Hand massage included.
Classic Facial
60mins | $105.00
A made-to-measure treatment to suit your skin's needs. This facial includes a complementary brow shape, deep cleanse, exfoliation, facial/decolletage massage and a mask with steam treatment. Rebalance and nourish your skin. Our classic facial results in optimum skin rejuvenation. Arm and hand massage included.
Special Facial
15mins | $70.00
Alpha-beta radiance treatment.
Almost all skin types will see a remarkable improvement after a course of alpha-beta radiance treatments. It enhances the skin's own natural exfoliation process to reveal a radiant and healthy new complexion for clearer, brighter and visibly rejuvenated skin.
Dermaplaning is an exfoliating skin care treatment that leaves your skin brighter smoother and gives a more radiant complexion. This allows for deeper absorption of active ingredients . Perfect treatment before special occasion make up for a flawless look.
w/ lactobotanical peel treatment
Our skin therapists will take a deeper look into your skin with our advanced technology allowing us for a more thorough and accurate consultation. We will then prescribe a treatment plan along side cosmeceutical skin care to help you through your skins journey for a healthy revitalised glow.
Omnilux LED Light Therapy
Omnilux Revive™ encompasses a completely natural method of skin-rejuvenation using light-only methods. It uses the same natural processes the body uses to battle the effects of ageing as well as enhancing and extending the effects of skin care products.
Omnilux Plus™ is used for the purpose of skin rejuvenation and also for wound healing. Omnilux Plus™ combined with Omnilux Revive works to simulate the cells that promote even skin tone and is ideal for deeper lines and wrinkles.
Omnilux 1 month unlimited
$700.00
Omnilux 1 add onto any facial
IPl technology is a beauty treatment breakthrough that is best known as an effective way to remove unwanted hair.
At Indulge IPL can also correct a variety of skin conditions such as facial imperfections, fine lines and wrinkles, veins, freckles, large pores, birthmarks, Rosacea, pigmented skin lesions and other blemishes.
*Prices vary from person to person depending on the treatment time required and the area size. At the time of your consultation we will work out a suitable treatment plan and cost. The consultation cost will be deducted from your first treatment.
Micro-needling provides smoother, better looking skin via the introduction of ultra-fine needles penetrating thousands of microscopic holes in the skin boosting our collagen and elastin. This clinical needling treatment targets a variety of skin conditions ranging from ageing and pigmentation to acne scarring and stretch marks.
Collagen Induction Therapy
$385.00
Add on areas
$80.00
(per area)
Electrolysis offers a highly effective solution for removing skin tags. It is a fuss-free and affordable treatment
Electrolysis offers a highly effective solution for red vein treatment. It is a fuss-free and affordable treatment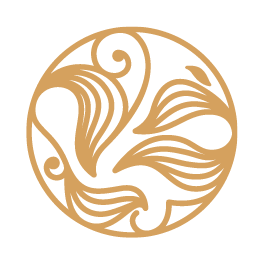 unwind, rejuvenate & relax